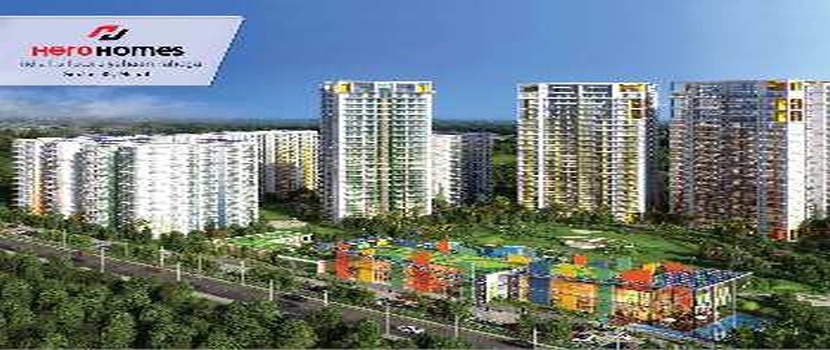 Residential plots in Mohali are a hot destination to invest your money. Mohali is one of the most famous towns in Punjab. Its popularity has increased especially after the inauguration of the cricket stadium in 1993. The city is well-equipped with transportation facilities where you will be connected with all the major places of the region. Mohali's real estate is booming due to the huge growth of its IT sector. The city is developing rapidly and has become a well-known industrial hub. The growth in the corporate sector leads to an increase in employment and as a result a large number of people are shifting in the city for their livelihood and thus, the demand for property in Mohali is rising every day.
The city offers luxury homes to its customers with adequate planning, good infrastructure, quality construction at affordable rates. Sector 88 in Mohali has received a healthy demand for residential plots due to the availability of quality housing in all budget categories. Investors get several options in the city to choose from gated communities to villas and high-end apartments. Offered properties include residential plot for sale in sector 88 Mohali and many more. This city endeavors a great return on your investments and immense future growth. Sector 88 Mohali is one of the popular destinations with high demand for working professionals. It is perfectly located in the heart of the city and surrounded with all facilities nearby such as parks, schools, supermarket, hospital, shopping mall, bus stand etc. It is an exceptionally prime and beautiful location. Some of the landmark locations are-
Few kms away from International airport and railway station.
Mohali cricket stadium is just 4kms away.
One of the biggest malls, north country mall is also nearby.
Opportunities for Real Estate Agents
Real Estate agents are playing an inevitable role in the growth of the real estate sector in Indian economy. There are an enormous number of real estate agents in Mohali, who have been serving efficiently and maintaining a healthy competition in the real estate industry. R.S Real Estate is a unique platform which helps in finding a dream home to its customers by understanding their property needs & requirements. They provide conclusive information about the plots intended to be sold. They are experienced in the real estate sector and emerged as one of the most demanded agents for buying & selling properties in Mohali. They offer residential plot for sale in sector 88 Mohali at the finest location.
Real Estate agents should take due care of the following crucial points to maintain their credibility in the market-
They should have a complete understanding of property trends in order to provide proper assistance and guidance to its prospective customers.
They are backed with a team of professionals and operate round the clock to deliver needed services with expertise and transparency.
They have clear objectives to provide all imperative information about the plots whether it is freehold or not in order to maintain ease in all real estate operations.
They should have a separate team who are immensely engaged in resolving the queries of the clients and also assist in getting property loans and property registration.
They should have a user friendly website so that clients can browse the entire range of property listings.
They should aim to provide the finest properties in best locations in Mohali at affordable rates.
We can conclude that due to massive growth in the IT industry in Mohali, the need for employees and their demand for residential properties in the city is also boosting.